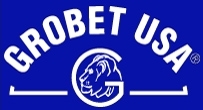 Visit online
Leaders in making precision tools and abrasives for over 140 years
Majac Tooling Supply Ltd in Barrie, Ontario provides Grobet abrasives, brushes, files, and more across Ontario. Proudly serving a plethora of clients for more than a century, Grobet specializes in precision tools, abrasives, hand tools and more, serving industries such as jewellery making, machining, dentistry, metalworking, and optometry to name a few. Making precision tools requires a facility that is equally cutting-edge and the company has such production facilities in the US as well as Switzerland. The organization also has a global network of suppliers where they distribute over 21,000 products today.

Apart from their wide product range, Grobet is also an expert in customization depending on client specifications. Moreover, their products meet and sometimes even surpass the military standards of the United States, giving them excellent credibility.

Majac Tooling Supply Ltd in Barrie, Ontario distributes Grobet abrasive paper and cloth, abrasive bands, hammers and mallets, as well as safety gear across Ontario.

Our Vendors
Trusted vendors ensure quality and better output. As a result, we provide a bevy of top-shelf vendors.