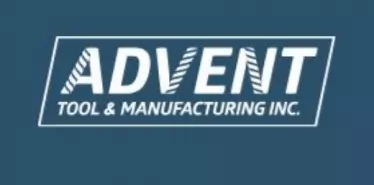 Visit online
Thread Mill Cutting for the 21st Century from Advent featured at Majac
Majac provides Advent solid carbide tools to industries across Ontario.
Thread milling is one of the most difficult machining operations to master and tune. As this is no easy task, our patented tools are designed with multiple flute features that provide longer cut lengths for complete forms and better finishes at higher feed rates using less horse power. This all adds up to longer tool life and less down time for higher profitability while providing a higher quality product.
Majac distributes Advent tooling products across Ontario
Our Vendors
Trusted vendors ensure quality and better output. As a result, we provide a bevy of top-shelf vendors.